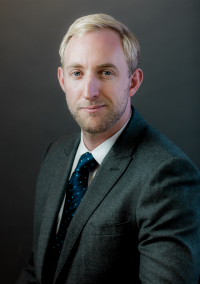 Introduction - A word from Rick
During the purchase or leasing of commercial property, the process highlights the importance of hiring a specialist Solicitor as the process is more complex than other areas of Conveyancing. By hiring a professional, you can expect bespoke assistance when it comes to dealing with paperwork, allowing the acquisition to continue smoothly.
Why Jackson Barrett and Gass?
We have the expertise to handle the whole commercial process, including drafting any associated legal documents. As an established law firm, we understand the concerns you may have when it comes to a start-up business, which is why we offer professional advice so you can be confident with the process. We also understand the practicalities of starting a business and that access to the property is paramount
Who are Heaton Hops?
Heaton Hops is an award-winning tap house and bottle shop based in Heaton Chapel, Stockport. They specialise in key and cask ales, real ciders and fine wines. They came to JB & Gass due to needing help with occupation of premises within a defined timescale.
Their case was successful and Heaton Hops were so pleased that they're already planning on using them again.
Photo © Drumbeat - http://www.drumbeaters.co.uk/

After hearing that JB & Gass provided a great service, and due to their nearby office location, I searched for them on Google and was instantly impressed with their website.
Our first call went extremely well, not only because they seemed interested in helping me and understood the problems I faced but they gave me the confidence to trust them as they know how to handle my specific situation.
Meetings progressed via email as that is my preference but it was comforting to know they were within commutable distance if I needed to visit them. Items were always explained in greater detail if I ever asked and they sent me a detailed written report with documents I needed to see, ensuring I never missed anything.
That's a great benefit of theirs, as they seem genuinely interested in concerns and requirements, and go above and beyond to meet them.
In terms of start-ups, their pricing is not only competitive, but they also understand the challenges start-ups face, which I believe is the most important point. I am already planning on working with them again and I've recommended them to others countless times. JB & Gass were excellent form start to finish and there was honestly no way in which they could have improved. They are without a doubt property specialists.


Key takeaways
We are happy to accommodate a wide variety of working styles and preferences.
We aim to be as detailed and clear as possible, ensuring clarity throughout the whole process.
We are always happy to answer any queries you may have.
We can provide tailored support to meet the many different challenges that start-ups face.
Satisfied from start to finish

I was satisfied from start to finish and I've made this known on social media several times.

Damian O'Shea, Founder, Heaton Hops
Our services
Jackson Barrett & Gass have always been a specialist private client firm. We provide a number of limited but linked areas of law, this has ensured our staff are knowledgeable and experienced respectively.
Summary - Final words of thought
The Commercial Conveyancing process itself is complicated but our knowledge will ensure the time consuming process is handled without error.
We are an award winning firm specialise in property. Our lawyers are specialists in their field and we believe a personal and honest approach is essential for all Solicitors, matched with a high level of communication.
Our firm has been in operation since approximately 1914, a testament to our longevity and ability to adapt to cultural and economic changes. Despite our age, we are run as a modern business with the aim of providing exceptional service, which is tailored to our clients' specific needs and requirements, rather than how we want to provide the service.
Our commitment to high levels of service is evidenced by our three Law Society accreditations, which involve continual monitoring & annual external assessments.
Download as PDF
Download this Heaton Hops case study in PDF format.
Want to find out more?
To arrange a discussion about any property matter, please get in touch with our commercial conveyancing team on 01625 523988 or mail@jbgass.com.
Award Winning Commercial Conveyancing
Get in touch today
To arrange a discussion with our Commercial Conveyancing Solicitors, do not hesitate to contact the team.
They can also be contacted by telephone - 01625 523988 or email mail@jbgass.com