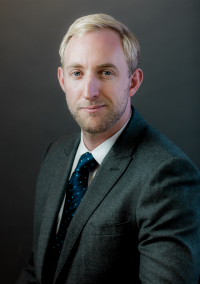 Introduction - A work from Rick
During the purchase or leasing of commercial property, the process highlights the importance of hiring a specialist Solicitor as the process is more complex than other areas of Conveyancing. By hiring a professional, you can expect bespoke assistance when it comes to dealing with paperwork, allowing the acquisition to continue smoothly.
Why Jackson Barrett and Gass?
We have the expertise to handle the whole commercial process, including drafting any associated legal documents. As an established law firm, we understand the concerns you may have when it comes to a start-up business, which is why we offer professional advice so you can be confident with the process. We also understand the practicalities of starting a business and that access to the property is paramount
Who are Mother?
Mother is an organic juice company based in Hackney Wick, London.
They contacted us because we had completed residential property purchases for the Directors. They were very happy with the service & therefore instructed on the commercial matter.
Their case was successful and they would not only recommend using JB & Gass but would use them again themselves.
Our requirements were that it was someone who was competent and someone we felt could do the job. Then it came down to price, as they are a lot cheaper than their London counterparts.
When we realised that geographic location wasn't going to be a problem, we went with them. We kept in contact largely via email and whenever I checked in they were quick to reply, keeping me informed of the process as it went on.
They were very clear in their communications. I'm not one of those people who needs to know the ins and outs of everything that's going on, so I was quite happy to just leave it in their hands. If I had any questions though they were always able to answer them.
If anything needed to be signed they would send the documents over clearly-marked, almost idiot-proof so you knew where to sign and who to send it too.
They were always friendly, very quick to reply and professional. I would 100% work with them again. In fact, this was the second time we worked together, as they worked on a previous and successful case concerning my flat. I've recommended them to other people too.
Key takeaways:
Though we are priced competitively, there's never a drop in service
Location does not affect our high standard of work
We keep in regular contact, keeping you informed of the processes involved with your case
We provide both commercial and residential services
All round good experience

Start-ups typically don't have a lot of money so price is a key part of their decision making, so they (JB & Gass) have that in their favour. But equally, I never got the feeling that because we were a smaller job we were any less of a priority and that's important as well I couldn't say anything could be improved to be honest. It was an all round good experience.


Patrick Hill, Director, Mother Juice
Our services
Jackson Barrett & Gass have always been a specialist private client firm. We provide a number of limited but linked areas of law, this has ensured our staff are knowledgeable and experienced respectively.
Summary - Final words of thought
The Commercial Conveyancing process itself is complicated but our knowledge will ensure the time consuming process is handled without error.
We are an award winning firm specialise in property. Our lawyers are specialists in their field and we believe a personal and honest approach is essential for all Solicitors, matched with a high level of communication.
Our firm has been in operation since approximately 1914, a testament to our longevity and ability to adapt to cultural and economic changes. Despite our age, we are run as a modern business with the aim of providing exceptional service, which is tailored to our clients' specific needs and requirements, rather than how we want to provide the service.
Our commitment to high levels of service is evidenced by our three Law Society accreditations, which involve continual monitoring & annual external assessments.
Want to find out more?
To arrange a discussion about any property matter, please get in touch with our commercial conveyancing team on 01625 523988 or mail@jbgass.com.
Award Winning Commercial Conveyancing
Get in touch today
To arrange a discussion with our Commercial Conveyancing Solicitors, do not hesitate to contact the team.
They can also be contacted by telephone - 01625 523988 or email mail@jbgass.com